The LiDAR-installed version of the WEY Mocca DHT-PHEV made its official debut at the Chengdu Motor Show 2022. The model is the first China-made model to be massively deployed with urban NOH ADAS system, which is developed by Haomo.ai, the autonomous driving spin-off company of Great Wall Motor.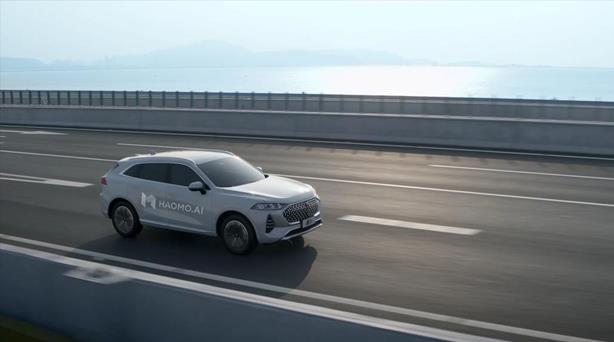 The model is considered a crucial creation backed by Great Wall Motor's WEY brand, Haomo.ai, and Qualcomm. The LiDAR-installed WEY Mocca DHT-PHEV will officially hit the market in the second half of 2022.
Distinctively, Haomo.ai's NOH system adopts a sensing-oriented technological solution that works via computer vision instead of the typical high-precision maps. The solution expands the NOH system's adaption ability while lowering its cost.
Moreover, Haomo.ai developed China's first data intelligence system, MANA, which recognizes most traffic lights and lane lines in China. Meanwhile, the company's proprietary BEV Transformer is used for lane recognition, which allows the automation of labeling through two stages —— coarse target positioning and fine attribute estimation, realizing integrated multi-sensor lane recognition on urban roads.
The launch of the urban NOH feature marked the third iteration of Haomo.ai's HPilot ADAS product. The company expects to make the NOH function available in over 10 Chinese cities by the end of 2022.