On July 11th, Daimler Greater China Ltd. (DGRC) inked a memorandum of understanding with Tencent Cloud Computing (Beijing) Co., Ltd. to cooperate in the high-level autonomous driving field.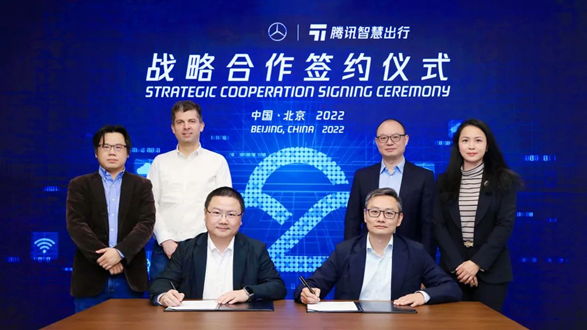 Leveraging cloud computing, big data, and AI technology, the two companies will benefit from an enhanced R&D resource. Mercedes-Benz will see improvement regarding the simulation, testing, and application of the development of autonomous driving technology. In addition, the partnership will also underpin the automaker's cooperation with NVIDIA to develop autonomous driving technology in China.
Tencent and the German auto giant plan to build a joint lab for autonomous driving, giving full play to each's innovation advantages, continue their quest in the autonomous driving toolchain, validation service, and other areas.
Building on Tencent's experience and resource accumulation in the technological field, the Chinese Internet giant will utilize its IT architecture, tools, and platform to provide Mercedes-Benz with integrated, high-performance, and stable cloud service. Meanwhile, Tencent will also put its expertise in V2X security to use, helping Mercedes-Benz with its autonomous driving R&D in China.
Notably, the two companies have been working together since 2015, when Mercedes-Benz became the world's first luxury automaker to jointly launch with Tencent the MyCar onboard service for Chinese users.