CATL, BYD account for 69.26% of China's power battery installed capacity in H1 2022
In June 2022, China's power battery outputs reached 41.3GWh, soaring 171.7% year on year, while also jumping 16.1% month on month, according to the China Automotive Power Battery Industry Innovation Alliance (CAPBIIA).
Of the power batteries produced last month, 18.3GWh and 22.9GWh were ternary-lithium batteries and lithium iron phosphate ("LFP") batteries, up 148.9% and 194.8% from the year-ago period respectively.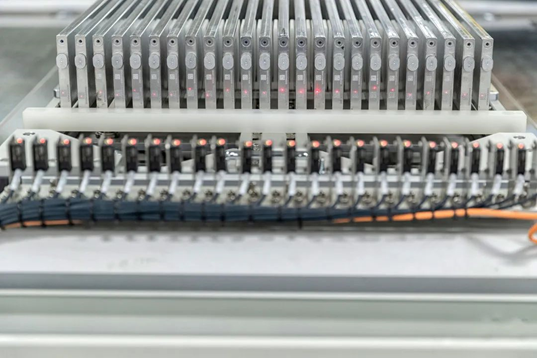 BYD Blade Battery
For the first half of 2022, there was a total of 206.4 GWh power batteries produced in China, representing a 176.4% year-on-year spike. The year-to-date outputs of ternary-lithium batteries and LFP batteries reached 82.9GWh (+125% YoY) and 123.2GWh (+226.8% YoY) respectively.
Data by the CAPBIIA show that the country's power battery installed capacity amounted to 27GWh in June, zooming up 143.3% from the previous year, while also leaping 45.5% from the previous month.
The cumulative installed capacity in the Jan.-Jun. period shot up 109.8% year over year to 110.1GWh. Notably, the year-to-date capacity of LFP batteries rocketed 189.7% over the year-ago period to 64.4GWh.
Regarding the June power battery installed capacity, CATL and BYD were still the top 2 among China's EV battery players, accounting for 68.13% of the country's total capacity. CATL recorded a share of 49.6%, 3.75 percentage points higher than that of May. Compared to the previous month, LG Energy Solution leapt 10 spots to become the second runner-up, while CALB dropped one place to the fourth place.
With regard to the Jan.-Jun. power battery installed capacity, the top 10 battery makers made up 94.67% of the country's total volume. Of them, CATL, BYD, and CALB still topped others by holding up to 76.84% market share in total.