A premium auto brand majority owned by BYD, named its all-new MPV model "D9", which is expected for delivery in the second half of this year, the automaker said on April 22 via its twitter-like Weibo account.
The letter "D" stands for "Dream" as the automaker said it aims to build the model into a "Dream Car" that will help DENZA's users create a beautiful life.
Previously, Zhao Changjiang, general manager of Denza's sales division, disclosed through his personal Weibo account that DENZA is going to launch another two new models, a full-sized SUV and a mid-sized SUV, in 2022 in addition to the aforesaid MPV.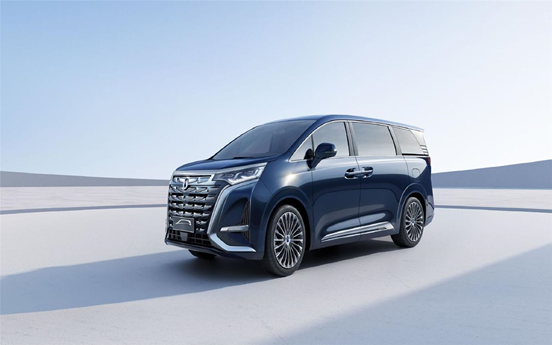 Mr. Zhao said the MPV would feature a pretty wide price range as it would come with both EV and DM power solutions, and both all-wheel-drive and two-wheel-drive variants. The DM version is capable of 200-km range on battery power alone and features a combined range of 800-1,100km. The BEV version's battery pack is able to deliver a range of 500-800km.
According to the images released by DENZA, the MPV rides on a chassis installed higher than that of a common car, while lower than an SUV. It will adopt a 2-2-3 seating arrangement with an overall seating space larger than that of a conventional oil-fueled model. The rear bench seat can lay flat to allow passengers to have a rest. Besides, all variants of the MPV will come standard with power sliding doors, double-glazed windows, and double sunroofs.
BYD Auto Industry Company Limited, a subsidiary of BYD Company Limited, and Daimler Greater China Limited, signed an agreement on Dec. 24, 2021 for the stake transfer in Shenzhen DENZA New Energy Automotive Co., Ltd.
After the deal, BYD will have a 90% stake in DENZA while Daimler will hold the rest 10%. The deal is expected to be completed in mid-2022 as it is subject to the approval by relevant regulators.