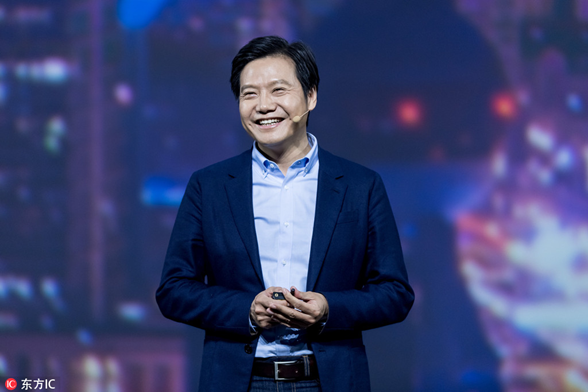 Lei Jun, chairman and CEO of Xiaomi

Lei Jun, NPC deputy, CEO and founder of Xiaomi Corp
In his suggestions to the top legislature, Lei suggested establishing a carbon footprint management system to guide low-carbon development in the new energy vehicles industry. Lei suggested establishing industrial standards and methods for carbon footprint accounting, as well as carbon footprint certification and incentive programs for emissions reduction.
Lei also called for more policy support to accelerate the construction of high-power fast-charging infrastructure for NEVs. In his suggestions, Lei said China should develop a new high-power fast-charging network plan to clarify key targets including site planning, scale, and charging capacity.
On recycling of electronic waste, Lei suggested establishing a nationwide recycling system for electronic waste, as well as launching pilot programs that offer recycling credits for personal electronic waste.
Liu Qingfeng, NPC deputy, board chairman of iFlytek
This year, Liu brought eight suggestions to the top legislature, covering applications of artificial intelligence in education, healthcare and elderly care.
For AI application in education, Liu suggested strengthening the popularity of new-type teaching and learning terminals at schools, which can play an important role in implementation of the "double reduction" policy to reduce students' extracurricular tutoring and homework burdens.
Liu added the application of partner robots should be carried out via artificial intelligence, which could enhance happiness indices for the elderly and solve shortages of skilled nursing staff.