Changan Auto announced that it had joined hands with China's autonomous driving developer, ZongmuTech, for advanced intelligent driving applications.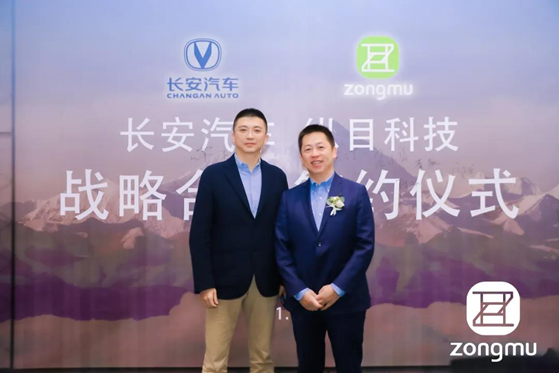 The two companies will dive into the intelligent driving field, exploring and planning the integrated applications of new intelligent driving technologies and new products in the park/drive scenarios.
In fact, ZongmuTech has been a long and trusted partner for Changan Auto. In August, ZongmuTech has successfully deployed its APA6.0 remote intelligent parking technology onto multiple Changan models, bringing the intelligent parking performance standard to a new high.
The elongated partnership indicates that the two companies will continue collaborating in intelligent driving software/hardware development and resource integration within the industry. The partners aim to popularize advanced intelligent driving functions, realizing iteration, upgrade and mass production for corresponding products and solutions.
Specifically, Changan Auto and ZongmuTech will cooperate in the R&D, product design, and onboard application, including valet parking, image identification, point cloud millimeter-wave radar, mobile applications, and cloud platform services.
Moreover, the partners will coordinate the communication interaction between intelligent parking lots and vehicles, accelerating the application of intelligent driving domain controller-based driving/parking integrated perception function.
Additionally, Changan Auto and ZongmuTech plan to establish comprehensive cooperation in the intelligent driving technical chain, function safety, information security to V2X aspects, forming a chained relationship from design, development, to application.