Evergrande Auto, property giant Evergrande Group's electric vehicle firm, recently held a ceremony for connecting all linkages of assembly lines at its Tianjin plant, according to a local media outlet.
The Hengchi 5 LX will roll off the assembly line in early 2022 as the first Hengchi-branded mass-produced model, according to the media channel, citing a person with Evergrande Auto.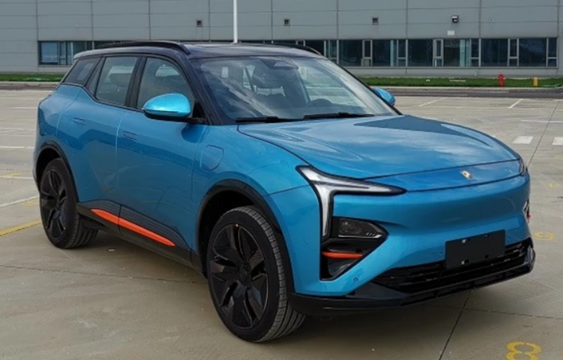 The Hengchi 5 LX appeared in MIIT's announcement which shows the names of the new models the government plans to grant production permits. However, the Hengchi-branded model failed to enter the final official catalogue released in early Dec.
Positioned as a compact SUV, the Hengchi 5 LX measures 4,725mm long, 1,925mm wide, and 1,688mm tall, and has a wheelbase of 2,780mm. It is said to be driven by an electric motor from UAES, that can churn out up to 150kW. The lithium iron phosphate battery pack may render the model a NEDC-rated range of 700km.
The Hengchi 5 LX is engineered to compete with the likes of the BYD Song PLUS EV, the WM Motor's W6, and the Volkswagen ID.4.
Evergrande Auto released two announcements in Nov. about the placing and subscription agreements it signed to raise funds. Per the agreement, the company would place a total of 1.075 billion shares through top-up placing, intending to raise HK$3.2 billion.
The EV manufacturer said it intended to dedicate the proceeds on the R&D and production of new energy vehicles (NEVs), paving the groundwork for putting Hengchi-branded NEVs into production.
On the heels of the second shares placement, shares in Evergrande Auto grew 5% from opening on Nov. 22 in Hong Kong.