2021/12/09 From:FAW Group Co., Ltd.,(FAW)
FAW Group Corporation (FAW) announced that an intelligent plant for manufacturing Jiefang J7 heavy-duty truck was completed and put into operation on Dec 14.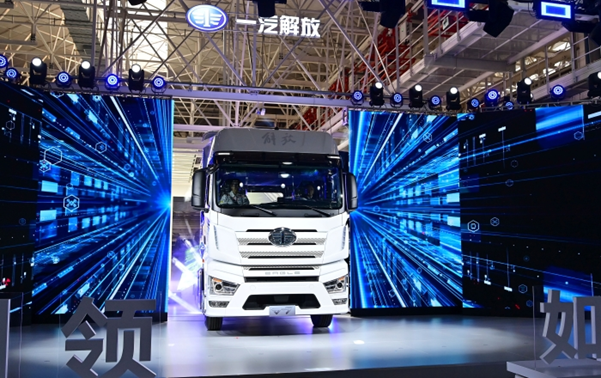 Jiefang J7 heavy-duty truck rolled off the assembly line at the Jiefang intelligent plant in Changchun on Dec 14.
The plant, covers an areas of 55,500 square meters, has a planned annual production capacity of 50,000 heavy-duty trucks. Leveraging global advanced design philosophy, the digital and green plant integrates automated, flexible and intelligent manufacturing, and widely uses cutting-edge technologies such as data collection and analysis, targeted push notification and smart decision-making in the full-process of manufacturing, quality contorl, equipment, logistics and energy-saving.
FAW is a leading global manufacturer of quality passenger cars, trucks, and buses. Established in 1953, the company is China's oldest and largest automotive group. Annual sales exceed three million units.