GWM's premium brand 'Shalong' to unveil new all-electric sedan model at Auto Guangzhou 2021
Great Wall Motor's premium brand dubbed"Shalong" in Chinese will unveil an all-electric sedan model at the forthcoming Auto Guangzhou 2021, the automaker announced on Monday.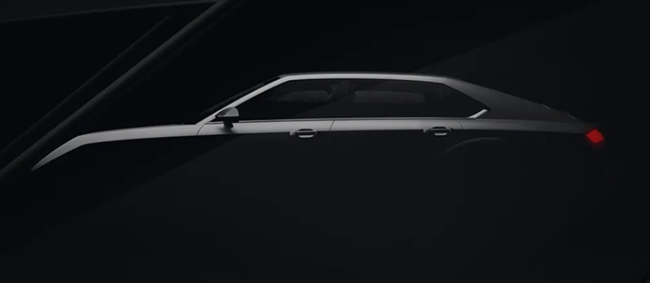 According to the teaser photo Saloon released, the yet-to-be-launched model features a clean-cut overall body style. The pulling-through waistlines and the fastback design help visually accentuate the car's side length.
The automaker touts the new product as "the world's first model to carry four LiDAR units".
Local media outlets reported in last December GWM would launch an all-new upscale intelligent EV brand dubbed "Saloon", which is operated by Shanghai Shalong Zhixing Industry Co.,Ltd. It would come as GWM's fifth auto brand following Haval, WEY, ORA, and Great Wall Pickup.
In March, Wen Fei, former general manager of Haval, GWM's major SUV line, was promoted to CEO of Shalong Zhixing.
Among GWM's existing brands, ORA focuses on all-electric vehicles with affordable price tage. For the first 10 months of 2021, the sales of ORA-branded vehicles amounted to 97,966 units, soaring 206.87% year on year.
Despite the blooming sales of ORA, GWM still needs another brand to gain presence in premium EV segment. Thus, Saloon is born.
Great Wall Motor is targeting an annual sales volume of 4 million vehicles in 2025, 80% of which will be new energy vehicles, the automaker announced in June. Besides, it expects Saloon's first production model to hit the market next year.