Changan Auto's Avatr Technology launched its subsidiary brand officially, AVATR, as the automaker's high-end EV line and unveiled the brand's first EV model, the AVATR 11, in Shanghai.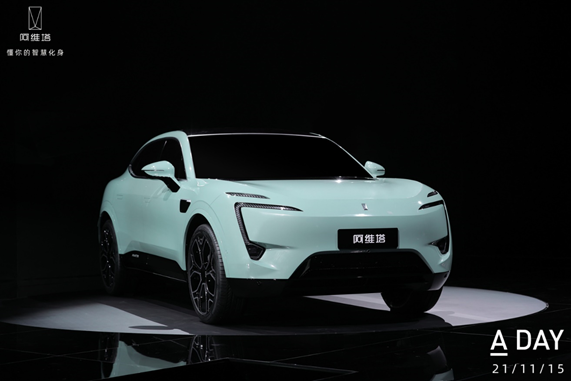 Avatr Technology, formerly known as Changan NIO, was established as a joint venture between Changan and NIO in 2018. In May this year, its name was changed to Avatr, and started its independent operation.
Recently, China's major battery player CATL has invested in the company with a 23.99% stake. Currently, Changan's stake in Avatar was reduced from 95.38% to 39.02% while NIO's was diluted to 1.13%.
The AVATR 11 is powered by the HUAWEI Inside intelligent solution, with a 400 TOPS computing power. The car allows over 200 KW of supercharging, with at least 700 km of NEDC range. The vehicle is able to run from 0-100km/h within 4 seconds.
According to AVATR, the white body of the AVATR 11 rolled off the production line in October. The company plans to officially launch the model during the second quarter of next year, with mass-production and delivery starting in the third quarter.
The intelligent and flexible production line of AVATR is located in Chongqing, with a maximum annual production capacity of 350,000 vehicles. The company has set a target of launching four cars in five years.
Currently, Avatr Technology has a global engineering, R&D, and manufacturing center in Chongqing, a global branding and software R&D center in Shanghai, and a global design center in Munich.