Premium EV brand of BAIC Group, ARCFOX witnessed the grand opening of its first direct distribution center in Beijing, also the 78th delivery center in the country, signifying the automaker's crucial step towards an innovative distribution and service layout.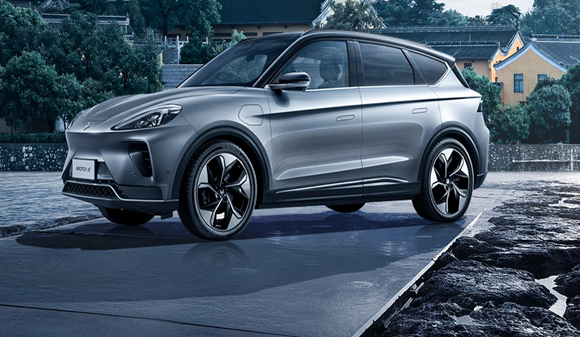 The center is located in Yizhuang District, with a delivery capability of over 30 vehicles daily. Aside from the delivery area and leisure center on the first and second floor, ARCFOX owners can also enjoy interactive and informative activities hosted by ARCFOX. The center is also equipped with ample parking and charging stations for car owners.
As of now, ARCFOX has over 120 authorized stores within the country and plans to open 100 stores by the end of the year.
According to the automaker's report, ARCFOX sold 614 vehicles in September, increasing 53% from August, and maintained a consecutive growth in sales for 6 months. The delivery volume of the third quarter this year surged 183% from the previous quarter.
As a user-driven company, ARCFOX aims to provide first-hand solutions to its customers. In regards to the quick charging problem, the company set a target of establishing 24 supercharging stations and 16 destination charging stations, 84 authorized charging stations, and 267 premium-select charging stations in Beijing, Shanghai, Shenzhen, Guangzhou, and Suzhou in 2021.
In addition, ARCFOX intends to further its cooperation with various electric vehicle charging service providers, namely State Grid EV Service and TELD, and gradually form a supercharge (750V) grid charging network.