Ranks the 1st in the Mexican market! JAC EV hold hands with Wal-mart to make another breakthrough
Wal-Mart Mexico has entered into a strategic partnership with JAC Mexico to purchase JAC EV in batch for delivery services. It is also the first time that JAC to join hands with Wal-Mart on a global scale.
Since entering the Mexican market, after years of expansion, JAC has won the praise and recognition of Mexican users by optimized marketing service network, brand awareness, R&D strength and excellent market performance in Latin American markets. At present, JAC brand EV sales ranks the No. 1 in Mexico EV market, accounting for more than 60% market share.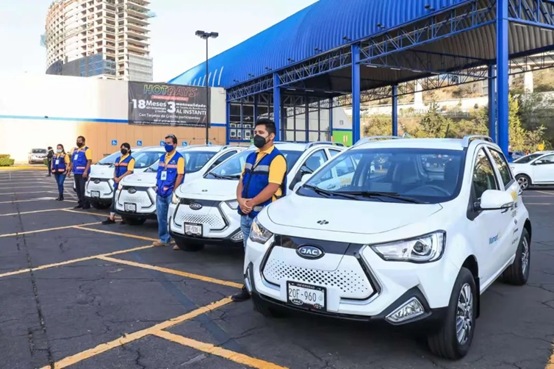 In November 2019, JAC launched the "Twin Star" product scheme, and the full range of BEV were launched at the same time in Mexico, demonstrating the strong strength of JAC in the EV field to customers in Mexico and the whole Latin America. The conclusion of the strategic cooperation with Wal-Mart Mexico is a great affirmation of JAC EV high quality products, professional service team and brand strength by Mexican industrial customers.
At present, the wave of electrification is sweeping the world. Chinese automobile enterprises, adhering to the technological advantages of innovation, are contributing to the green travel around the world, and JAC Group is also accelerating the development and deployment of new energy vehicles.
At present, JAC Group has promoted and reached a cumulative total sales volume of more than 170,000 units of EV in China market, and the cumulative mileage of 4.7 billion kilometers. Exporting to dozens of countries in Europe, South America, Asia, JAC provides more energy saving and environmental friendly travel products for global consumers, and also makes its due contribution to improving the global climate.
The success of JAC EV products in Mexico will further enhance the brand influence in Latin America. In the future, JAC Group will continue to expand overseas markets, further improve its technological innovation ability, show overseas users the advantages and charm of China's EV industry, and bring global consumers a more comprehensive choice of travel products and better driving experience.