China's MOFCOM encourages greater facilitation for NEV promotion in charging, parking
Local governments in China are encouraged to further facilitate the promotion of new energy vehicles (NEVs) in charging, traffic management, parking, and other links, Gao Feng, spokesperson of China's Ministry of Commerce (MOFCOM), said on August 19.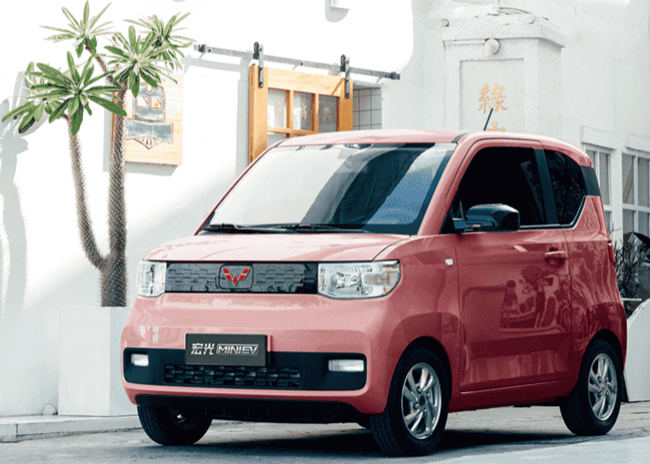 Wuling Hongguang MINIEV
Meanwhile, Mr. Gao said local authorities are urged to relax NEV purchase restriction by enlarging license plate quotas and ease the application for NEV license plates. Local governments should adopt diverse measures to boost the deployment of NEVs in the fields like bus, taxi, and logistics delivery.
According to the China Association of Automobile Manufacturers (CAAM), China's NEV sales amounted to 1.206 million units in the first half of 2021, surging 201.5% compared to the year-ago period. Mr. Gao revealed over 70% of the semi-annual NEV sales were contributed by private users, marking a greater inherent dynamism for the domestic NEV market.
The CAAM's data show that China's NEV sales reached 1.478 million units in the first seven months of 2021, soaring 197.1% year on year and topping the full-year volume of last year (1.367 million units). NEVs accounted for 10% of the country's Jan.-Jul. auto sales, 6.1 percentage points more than that of the prior-year period.