Huawei recently published a patent application related to vehicle summon with body movements, according to public information platform Tianyancha. The patent, described as a vehicle summon method, smart vehicle and device, was submitted in December, 2020.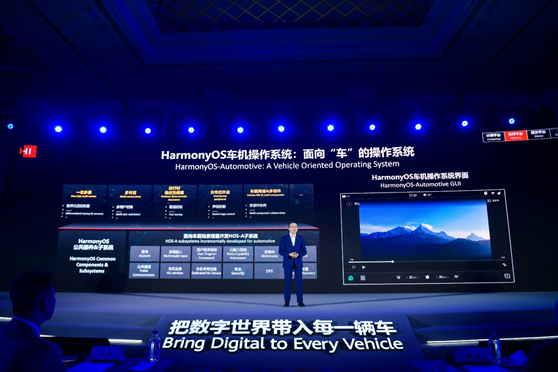 According to the patent application's abstract, the method can be used in intelligent and connected vehicles to avoid open vehicle doors in narrow space, which may bring damage to the vehicle or the nearby one. With the technology, users can summon the vehicle from a certain distance with body movements, thus offering a better user experience.
Ever since the telecoms giant's entry into automotive industry, there has been repeated speculation that it will make cars itself. But Huawei has made it clear that it will not be a carmaker or invest in any carmaker, and has been emphasizing its role as a supplier to help automakers build high-quality vehicles with its advanced technologies and products. Its aim is to bring digital to every vehicle.
Meanwhile, Huawei also works respectively with Arcfox, an EV brand under BAIC Group, and Seres, the EV unit of Chongqing Sokon Industry Group, to develop next-generation intelligent vehicles. Production of the Arcfox αS with Huawei-Inside has started and both partners expect deliveries will amount to 1,000 vehicles by the end of this year. The SERES SF5, jointly developed by Huawei and SERES, has received over 10,000 orders after the presale started and its deliveries commenced at the end of May.