Pony.ai, a Chinese startup that builds full-stack autonomous driving solutions, said on May 13 it has expanded the scale of its Robotaxi service in Beijing with its the autonomous cars armed with the latest autonomous driving system joining the fleet to serve local commuters.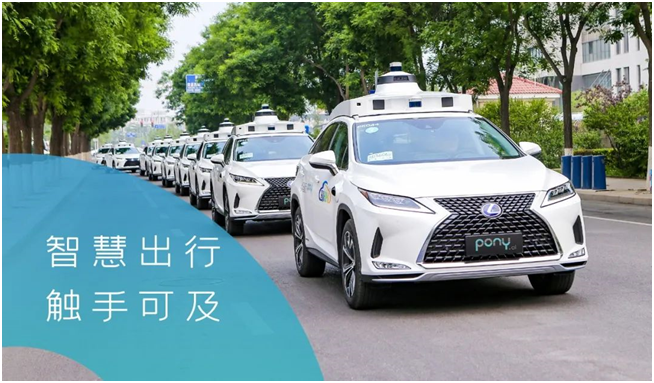 The startup said in late April its Robotaxi service had been upgraded to PonyPilot+. From May 10 onwards, PonyPilot has gone into service in a field of up to 150 square kilometers in Beijing Economic-Technological Development Area. Including roughly 150 stops, the core service area for Pony.ai's Robotaxi fleet contains subway stations, parks, sports complexes, business districts, as well as residential quarters.
The company said the Robotaxi fleet in Beijing is composed of the Lexus RX 450h SUVs equipped with Pony.ai's newest autonomous driving system PonyAlpha X. The new system is able to achieve 360° panoramic overviews with no blind spots thanks to 4 HESAI's LiDAR units with a perception distance of up to 200 meters, 4 wide-angle cameras, 1 camera for recognition of traffic lights, 1 mid-range camera, and 4 millimeter-wave radars.
Apart from Beijing, Pony.ai has also offered Robotaxi service in Guangzhou, Irvine and Fremont in California. The service will be launched in Shanghai in the near future.
In the meantime, Pony.ai also announced its partnerships with Hongqi Zhixing (ride-hailing service platform of FAW Group) and T3 Mobility (a mobility service platform co-developed by FAW Group, Dongfeng Motor, and Changan Auto) to jointly promote its Robotaxi service in Beijing and the Yangtze River Delta.